A Place Where Art Is Sacred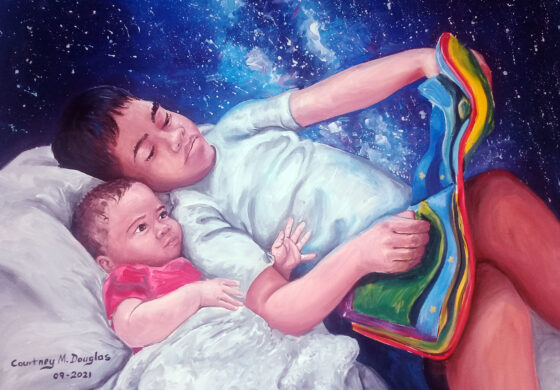 Art shapes the way we interact with the world. The colours, the textures, the images. They enrich our surroundings, and stimulate our creativity. Guyana's history is rich with dynamic cultures and cultural expressions intersecting with each other. This mélange of identities and cultural expressions means that the range of art within our borders is wide and dynamic. Now that dynamic range will be accessible to you with the click of a link. Come explore the range of Guyana's fine arts creativity with us. We are FineArt.gy, bringing authentic artistic creations to you. We are bringing that mélange to your home, a one-stop site for the premier creations from our dynamic culture. 
Whatever your artistic needs, FineArt.gy is here to be your one-stop location for all things authentically artistic in Guyana. If you are looking for a painting that will become a statement-piece in your living room. If you are looking for a unique craft item to gift a loved one. Or, a personal piece of artistic jewelry to accentuate an outfit. 
The hustle and bustle of the modern world is built on fast-paced, and often low-quality, modes of instant gratification but just like the time spent in forging Guyana's culture, FineArt.gy is dedicated to quality and value. Each item is authentic and curated for best quality and with only a click it can be on your doorstep. At FineArt.gy we are devoted to artistic curation. Each order pays an artist! Our independent company emerges from years of dedication to supporting the value and range of independent Guyanese. 
Art is culture. Art is expression. Art is life.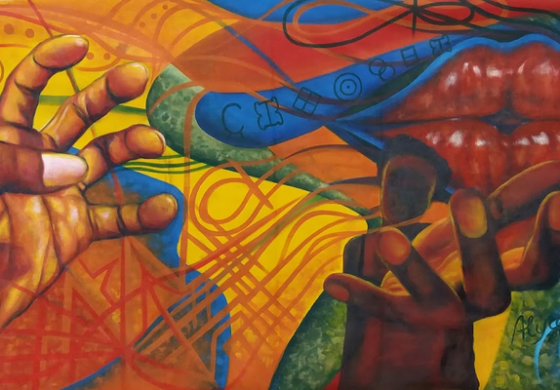 Acquire a slice of authentic Guyanese art by exploring our pages of some of the finest in the country. Explore our website. Keep up to date with artistic events and festivals in Guyana, and the Diaspora. Find an emerging vendor with distinctive artistic pieces for sale. Explore FineArt.gy and find the fine art to stimulate your life.
Sade Barrow-Browne, is a graphic artist and founder of FineArt.gy here in Guyana. With over fourteen years experience in designing, she aspires her work to be of the highest caliber in quality and design. From vector illustration, branding identity, logo design to magazine and website layouts, she aims to transform ideas into masterpieces.
Born and raised here in Guyana, South America, Sade got her start in the tender youthfulness of high school, where she developed a passion for art. With the support of both her parents and guardians who she describes as the pillars who pushed her to hone her marketable skills, she began her journey with visual arts at Burrows School of Arts and more so ceramics. Those skills and ideas continually blooming, Sade went on to complete her university studies in those fields of art. 
Upon completion of studies, she went on to enjoy a career in Graphic Design. It was through these skills where she became one of three partners at IntellectStorm, a software and creative designing company in Guyana.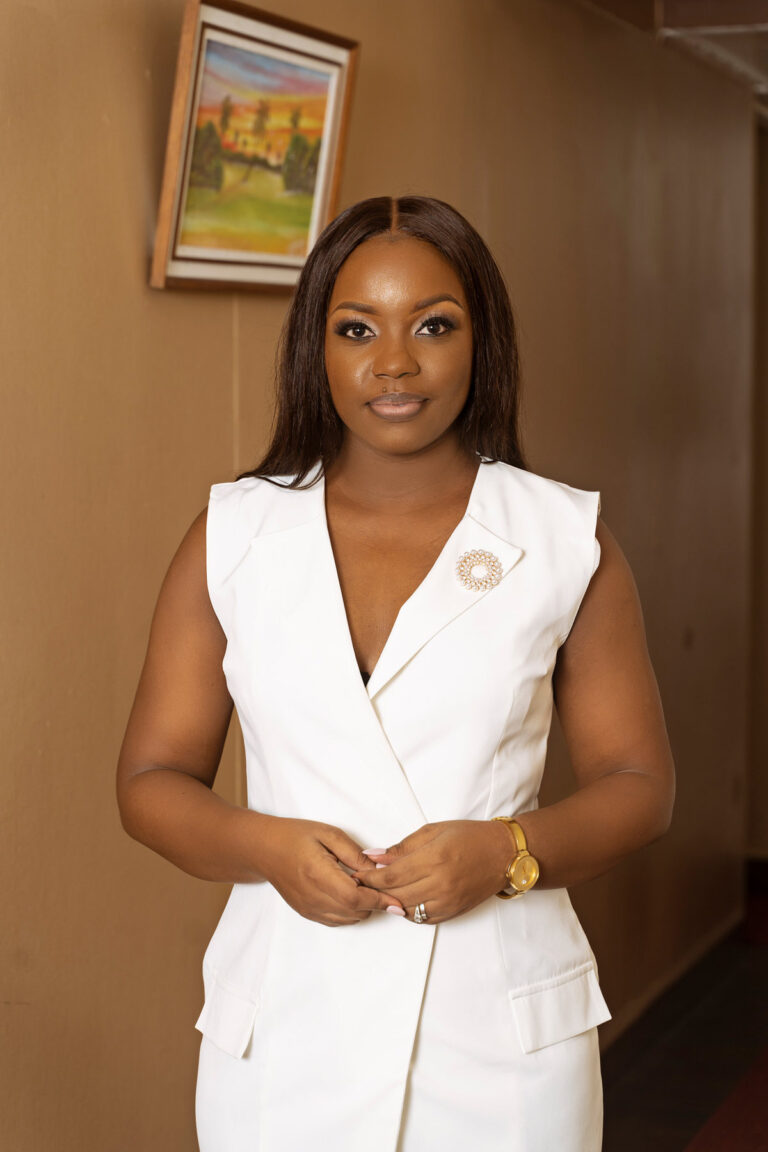 The leading role of Creative Director quickly became hers as she creatively used her knowledge and skill in raising her repertoire as one of the best in the country. 
Her career goal and development continue to incorporate digital art and skills with general Information Communication Technology (ICT), in developing the business community and Guyana at large. 
Sade describes her most important roles as a wife and mother to her two-year-old girl(2) and ten month old son. It is with her family in mind that she continued to foster her dream of creating a specially formulated platform for the realization of artistry on a larger scale. 
Personally and professionally, She encourages young girls and women to consider careers in ICT, since the demand for skilled workers in the ICT field is high, and needs to be diversified to stop gender stereotypes.
How can I become a member?
Membership is an integral component of FineArt.gy and offers many benefits. To become a member, submit your portfolio for review to connect@fineart.gy.
How does FineArt.gy promote my artwork?
We hope to promote our represented artists, greatly expanding our social media reach and expertise. Together with our team of in-house marketing specialists, we will work with you in establishing your social media marketing goals while aiding in their achievements.
Our digital marketing packages for artists are designed to minimize the amount of time needed to invest in social media marketing and are targeted to achieve the best results. 
We will help you:
Maximize your online exposure through media marketing
Improve results
Achieve your marketing goals 
Build a community around your artist persona
Can I sell my art without becoming a member?
No! An artist is encouraged in becoming members in order to have access to the galleries' benefits and events.
What are the benefits of becoming a member?
Marketing Products
Gallery Store
Packaging of Artwork for shipment
Exposure to International Interests
Art Forum Coverage
Pricing Evaluation
Artist Statement Development
Art Exhibition
Free admissions to all FineArt.gy

events
Are there opportunities for solo art exhibitionists?
For most artists, their first solo exhibition is a milestone to aim for – exhibitions are like credentials or achievements on an artist' CV. Generally, it comes after the artist has created enough work that the gallery can safely divide into chapters or periods. We would like to offer this opportunity once per year to a FineArt.gy artist who shows outstanding dedication to their craft. 
What are the guidelines of being a member?
There are a few steps to be followed in becoming members of FineArt, they include;
Sign and return the consignment contract.
Send in the inventory form of work that you intend to submit. Artwork must be originals created by the artist within the last two years. This information will be used to generate title cards for your work and for your 'gallery store'.
Provide the Marketing Director with quality images of marketable work.
Provide a short biography or artist statement and picture of yourself which will be used on the online gallery as profile photos and a means by which buyers may get to know the inspiration behind the art. 
Can I advertise on other platforms?
At FineArt.gy we have our artists' best interest at heart. Our contract is not fully exclusive- other advertisement means are allowed-  however, the gallery wishes to be informed via email/writing of any other advertising methods which the artist may decide to use so that we can retailer our marketing structure for maximum exposure.
What is the commission structure?
Our commission is set at 30-percent, enabling us to promote our artists online, offline as well as recruiting new or potential buyers. The other 70-percent of monies earned goes to the artist.
Can artists living outside of Guyana apply to become members?
Yes, FineArt.gy welcomes artists from outside of Guyana. Our collection is an always-evolving representation of recent art practices and offers a site for exchange, debate and contemplation.
What kind of art is promoted on this platform?
Painting, drawing, sculpture, photography, digital printing, ceramics and mixed media are eligible.
When and How do I get paid for artwork sold?
Payments are sent out on completed orders as soon as transactions with the client are completed. This takes time for shipping and wire transfers into consideration. Payments can be made straight to artists' bank accounts or through a respectable means of money transference such as MMG.
Who owns the rights to my artwork once sold?
The buyer owns the artwork and rights to artwork once sold.
What is the return policy on artwork?
If the original artwork doesn't satisfy the buyer entirely, the buyer has 7 business days from receipt of the artwork to return it in its original package and condition.
Yes! Donations and contributions are welcomed. FineArt.gy looks to artists and other creatives to donate artwork for silent auctions and events. 
Are there any additional costs?
 As a member you are required to pay $49.99 US every six (6) months equivalent to $10,000 GYD as a subscription coverage for use of the website and all it entails.
What is the membership renewal period?
Membership is renewed every six (6) months with a short grace period of 1 week for monies to be paid.
Shipping must be fulfilled by the artist. The artist is responsible for buying the packing materials, packaging itself, as well as dropping the piece off at the local shipping center. The artist also pays for shipping; prices should be estimated before sales as to offset costs for shipping and handling. 
error:
Content is protected !!