Although there has always been a cycle of departure of talented artists from these shores, quite a number of them have established thriving art practices across the world. They've met and conquered their own sets of challenges, leaving the place they call home to readjust to an alien and sometimes-unwelcoming culture. But in spite of it all, they have consistently dominated in their respective fields of work.
More often than not, the root of their thematic concerns has, in some way, distinct ties to their homeland. Indeed, they have not forgotten their history. In fact, they have managed to maintain a relatively close-knit network with other overseas-based Guyanese artists in an attempt to hold on to that "Guyanese spirit," reinforcing the importance of community.
This article focuses on three such "giants" and the remarkable works they've done overseas, all while representing their home country.
________________________________________________________________________________
Carl Anderson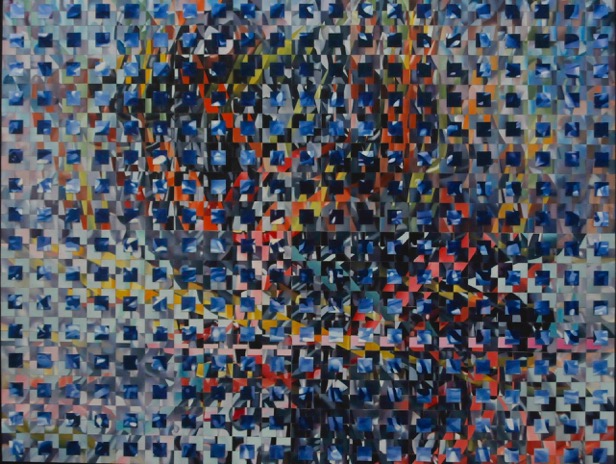 Carl Anderson (b.1964) grew up in Georgetown, Guyana. At the age of sixteen, Anderson was the youngest recorded student to apply and successfully gain entry to the E.R. Burrowes School of Art. A difference of opinion between the young student and his teachers would eventually lead to Anderson's withdrawal from the school in his third year. He chose instead to pursue a more practical approach to art making in Guyana's neighbouring Venezuela.
Anderson spent thirteen years in Venezuela. In addition to exhibiting his works at Guyana's National Gallery of Art, he has also participated in group exhibitions at the National Museum of Modern Art, Cairo, Egypt; the National Press Club, Washington DC; the Foreign Press Association, London; Galerie du Nid D'Aigle, Belgium; OAS Museum, Washington DC; New Jersey Centre for the Arts; Omaggio alle Biennale di Malta, Italy; Museo de Arte Moderno, Santo Domingo; Dominican Republic National Art Gallery and Museo de Arte Contemporaneo de Maracay Mario Abreu, Venezuela, just to name a few.
The majority of his works have been acquired by collectors from Venezuela, Italy and the United States of America including the Tempera Museum (Malta); Wionacourt Museum (Malta); Carol Querci (Italy); the Guyana Embassy (Venezuela); the Biblioteca Nacional de Venezuela (Venezuela); Mon Senor Salaveria (Venezuela); Andre Galletti (Venezuela); Augusta Marcano (Venezuela); Claudio Perna (Venezuela); Michael Macy (USA); Marvin Wiseburg (USA); Jerry Andreatos (USA); Dino Andreatos (USA); William Hinds (USA); Kenrick Hunte (USA); Fernando Ochoa (Mexico); and Merl Jules (UK), to list a few.
Over the years Anderson has received a number of awards for his outstanding paintings including the First Prize for Painting at the International Art Biennial (Malta, 2001); Diploma Di Merito at the International Grolla D'Ocro (Italy, 2000); Fifth Prize for Painting at the International Art Biennial (Malta, 1999); Second Prize for Painting at the International Grolla D'Ocro (Italy 1998); Special Distinction Award at the International Art Biennial (Malta, 1997); and Honourable Mention at the National Exhibition of Visual Arts (Guyana, 1980).
________________________________________________________________________________
Dudley Charles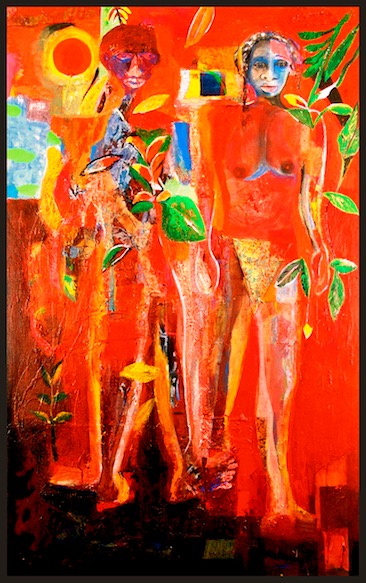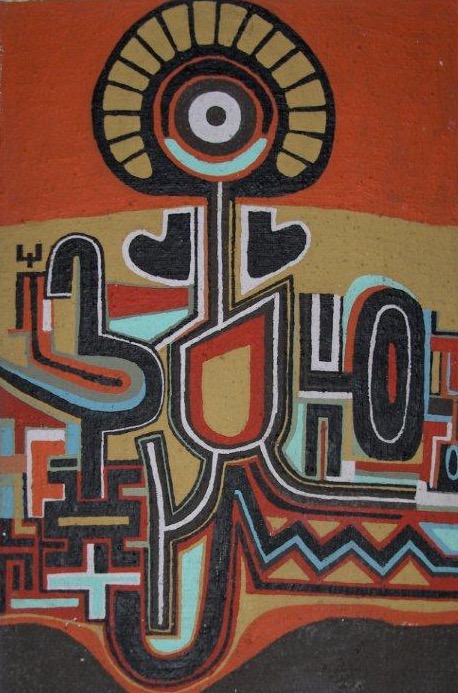 Dudley Charles (b.1945) grew up in Plaisance on the East Coast of Demerara, Guyana. Between the years 1965 and 1967 he attended Queen's College art class, Guyana. He was later employed as the Display Curator at the then Arts Council in the Department of Culture.
Charles has represented Guyana at a number of regional exhibitions including CARIFESTA (Georgetown, Guyana, 1972); CARIFESTA (Kingston, Jamaica, 1976); FESTAC 2nd World Black and African Festival of Arts Culture (Lagos, Nigeria, 1977); Exhibition (Havana, Cuba, 1977); and the Festival of the Guianas (Suriname, 1985 and French Guiana, 1986).
Further afield he has shown work in the Watermark/Cargo Gallery, New York (1990); Nagoya, Japan (1991); New Orleans Museum of Art (1995); Center for Fine Art, Miami (1995); Smithsonian Institute, Washington, DC (1997); Wadsworth Athenaeum Museum of Art, Hartford, Connecticut (1997); Westnorth Studio, Baltimore, MD (2003); Washington Convention Center, Washington, DC (2004); and the October Gallery, Philadelphia (2004).
His works are also housed in a number of collections worldwide including the then Arts Council of Guyana; University of Guyana; Guyana National Collection, Castellani House; Roots and Culture Art Gallery, Guyana; Inter Development Bank, Guyana; Republic Bank Guyana; Carlos Hudres Perez, Former President of Venezuela; Casa de las Americas, Cuba; Brian Stephenson Contemporary Arts Gallery, London; Stanley A. Moore LLM, London; Dingaan Stephenson LLM, London; and the Vanderbilt University Nashville, Tennessee, USA.
Charles was the recipient of several awards including an award from the Guyana Cultural Association New York in recognition of his outstanding contribution to Guyana's cultural heritage (2005); a certificate of achievement in an art competition hosted by Winsor and Newton (New Jersey, 1995); and the National Award at the Guyana Visual Art Exhibition (1986, 1987 and 1988).
Recalling his early art practice Charles remarked, "At first I wanted to be like the great painters. But then I realized that I'm not any one of these artists, and my surroundings don't look like theirs. So right away I started to look at our "jumbie" stories, our myths and legends. I spoke with my grandparents about the Georgetown buildings and the architecture. And I imagined each building had a spirit or "bacoo" living there. Then I started to think, 'How can I make this story come alive?' That is how I started with the "Old House" series of about 20 to 30 pieces. Quite a few of them are in the National Collection and the rest are all over the world."
________________________________________________________________________________
Carl Hazlewood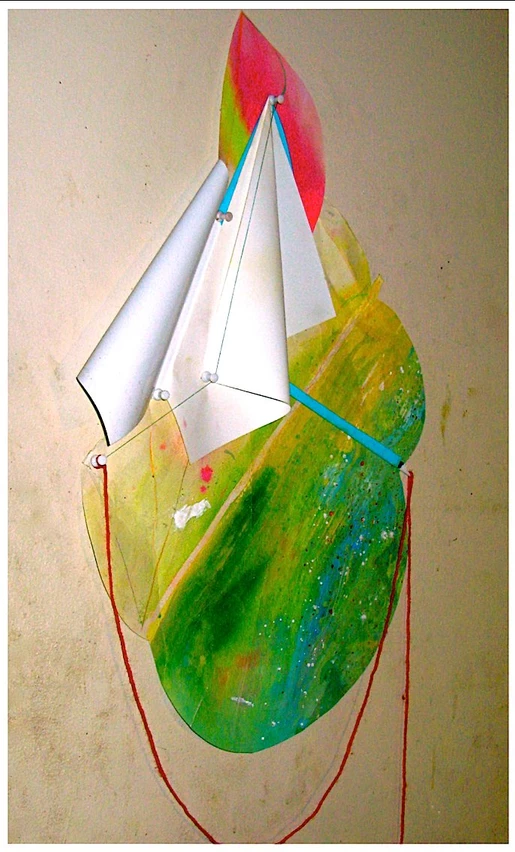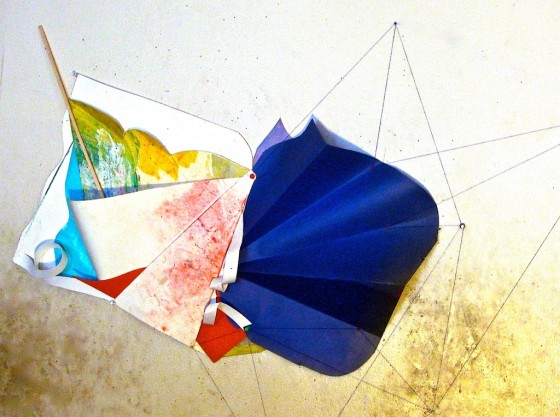 Carl E. Hazlewood is a Guyana-born visual artist, writer and independent curator whose creative output ranges from painting to photography and multimedia. He received his Masters from the Hunter College of the City University of New York and his Bachelor of Fine Arts (with honors) from the Pratt Institute in New York. He was also the recipient of two scholarships: one from the Skowhegan School of Painting and Sculpture in Maine and the other from the Brooklyn Museum Art School. Hazlewood is the co-founder of Aljira, A Center for Contemporary Art in Newark, New Jersey. In addition to teaching at the New Jersey City University and a few other institutions, he has worked as the Associate Editor for Nka: Journal of Contemporary African Art, (Duke University) and written for other periodicals including the Flash Art International, ART PAPERS Magazine, and the NY Arts Magazine. Since 1984 he has organized numerous curatorial projects for Aljira including Modern Life, which he co-curated with Okwui Enwezor.
In recognition of his outstanding works Hazlewood has received the Art Omi International Artists' Residency award (New York, 2016); the Milton and Sally Avery Arts Fellowship (New York); the MacDowell Fellow (New Hampshire, 2015); the TransCanada Fellow (the MacDowell Colony); the Mrs Giles Whiting Foundation Award (the MacDowell Colony); the BRIC 2015 Visual Artists' Residency (New York); the Joan Mitchell Foundation Grant Nominee (2010); the Guyana Cultural Association of New York Award for Contribution to the Arts (2010); the Wheeler Foundation Grant (New York, 1997); Exhibition Grants at Artists Space (New York); the Edward Arthur Mellinger Educational Foundation Scholarship (Chicago, Illinois); the Max Beckmann International Award for Advanced Study (Brooklyn Museum, New York); the Anco-Wood Foundation Award (Pratt Institute, New York); the Rosalie Petrash Schmidt Memorial Award (Pratt Institute, New York); and the Human Rights Year Award, National History and Arts Council (Guyana), to list a few.
Hazlewood's artworks can be found in a number of collections in the US and South America including Guyana's National Collection; Museu Brasileiro da Escultura (São Paulo, Brazil); the State Legislative Buildings (Albany, New York); the Schomburg Center Collections (New York); Borough of Manhattan Community College (New York); the Department of the Treasury (New Jersey); the New Jersey State Council on the Arts (New Jersey); the Ogden Museum of Southern Art, New Orleans (Louisiana); the Wilson Industries (Houston, Texas); and the Texas Medical Center (Houston, Texas)
In an excerpt from his 2010 lecture "Nuanced Fragments from the Global Village," presented to the Ninth Annual Symposium of the Guyana Cultural Association of New York Hazlewood remarked, "I was away from Guyana before I was old enough or healthy enough to have the common experiences I hear about every time there is a gathering of Guyanese: parties, dancing, drinking. I've never climbed a coconut tree or picked a mango off a branch, or went swimming in a 'punt trench.' My childhood experiences were circumscribed and mainly focused on intellectual and artistic pursuits: books; whatever presentations the BBC broadcasted, like Lorna Doone or Shakespeare plays; all the international news of far away countries fighting for independence; and tales of Nationalism, bloody wars, and survival.
Now I struggle to recall the difference between the fruits jamoon and psydium. I think they are both purple and round and sweet. But I remember cockabelly, the tiny fish flashing silver in the gutter that ran outside our fence. I remember Hindi popular music on Radio Demerara's Indian Music Program.
It's odd how much one can still care about the old homeland no matter how many years fly by. Like the vague image of a long ago lover, the personal Guyana I struggle to hang onto falls apart in the glare of reality, a consequence of passing time, frustrated desire, and failing memory."